The Legend Returns
Hidden deep in the woods, HellsGate is a multi-level mansion filled with secret passages, giant slides, ghastly secrets, undead abominations, really nervous groundskeepers and a darkness that the gate can no longer contain! This is not just a haunted house, it's an adventure!
Since you were a kid, you've heard about the haunted house with the giant slide, the one hidden out in the woods, the one where you can win your money back, but you were never able to find it... until now! It's HellsGate Haunted House in Lockport, IL.
Find the Key and your ticket is free!
This Halloween season, don't just go to any haunted house, go on an adventure! If you are looking for Chicago's best haunted house, the scariest haunted house in Illinois, then you must travel through the zombie-infested woods and across the Lost Souls Cemetery to find HellsGate Haunted House.
---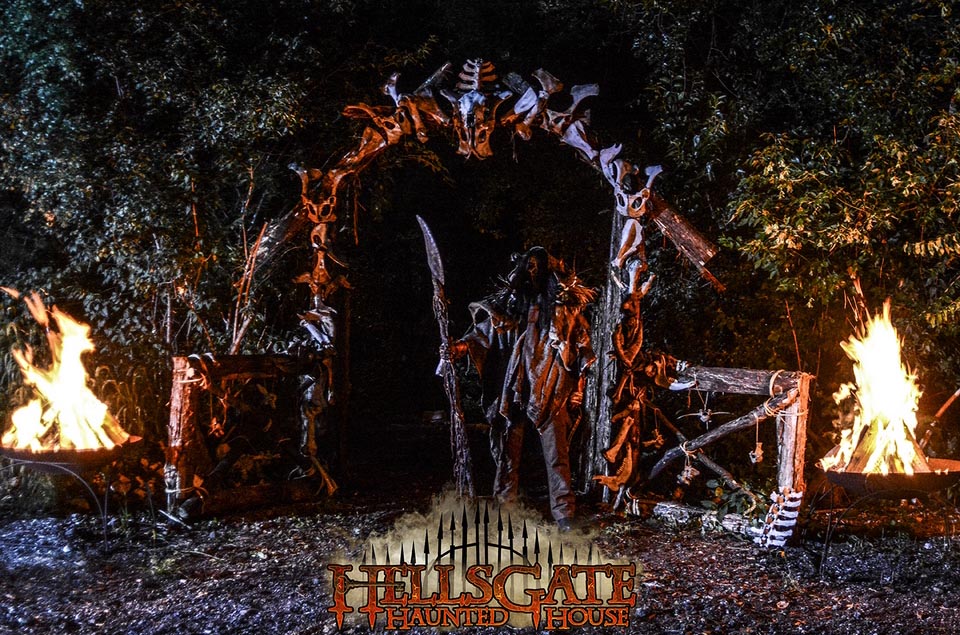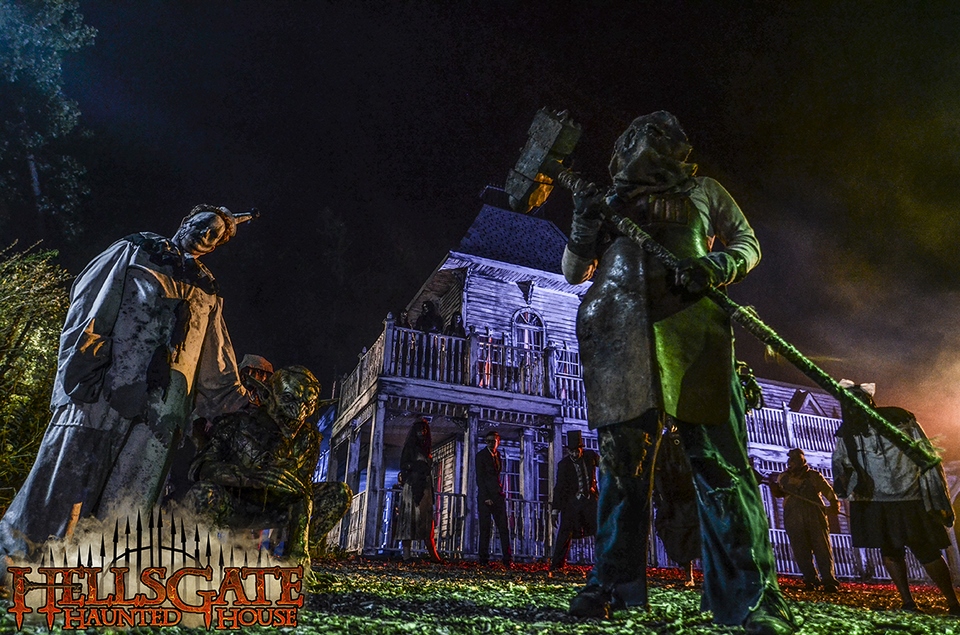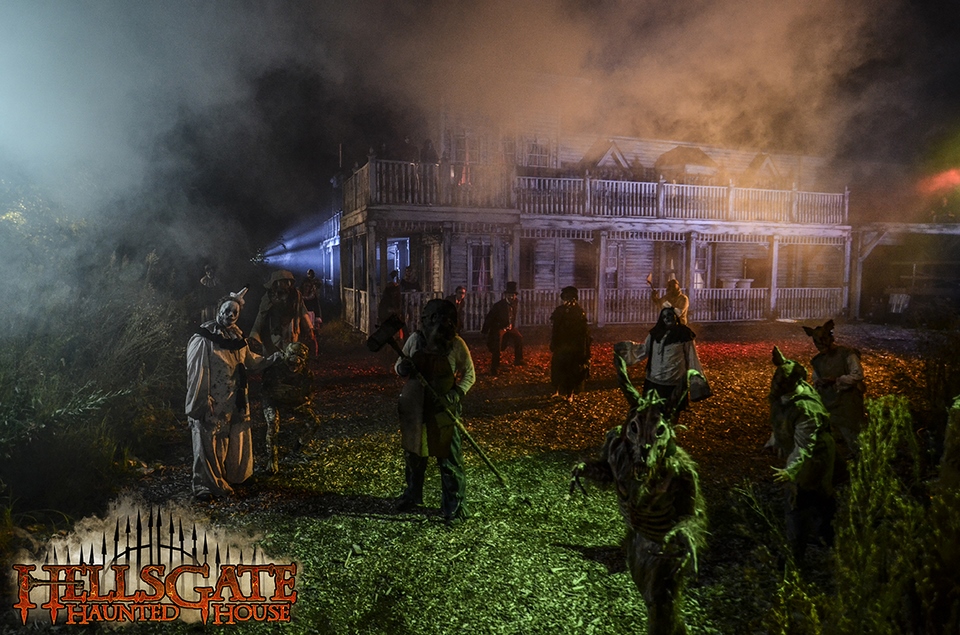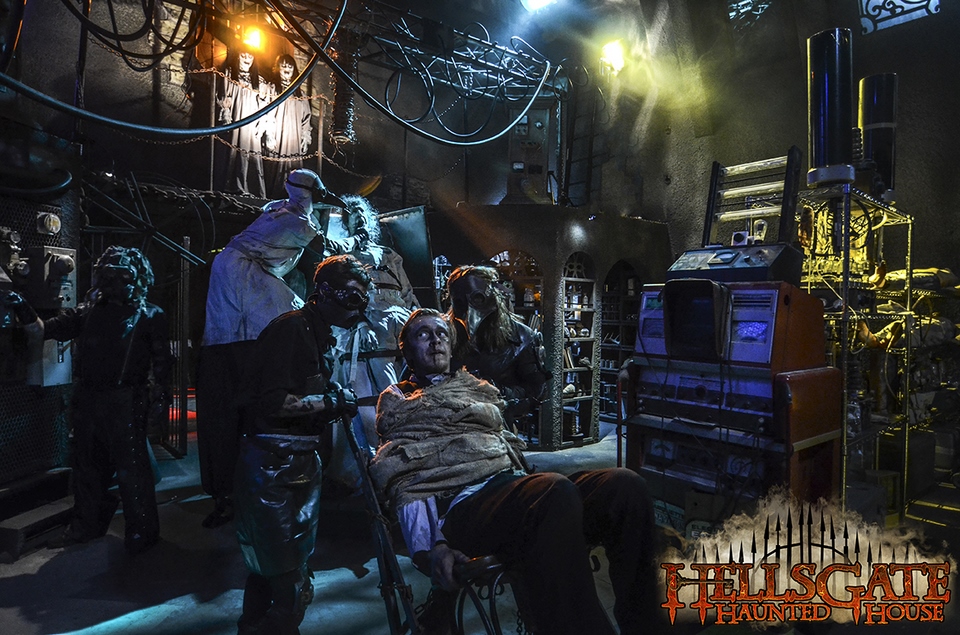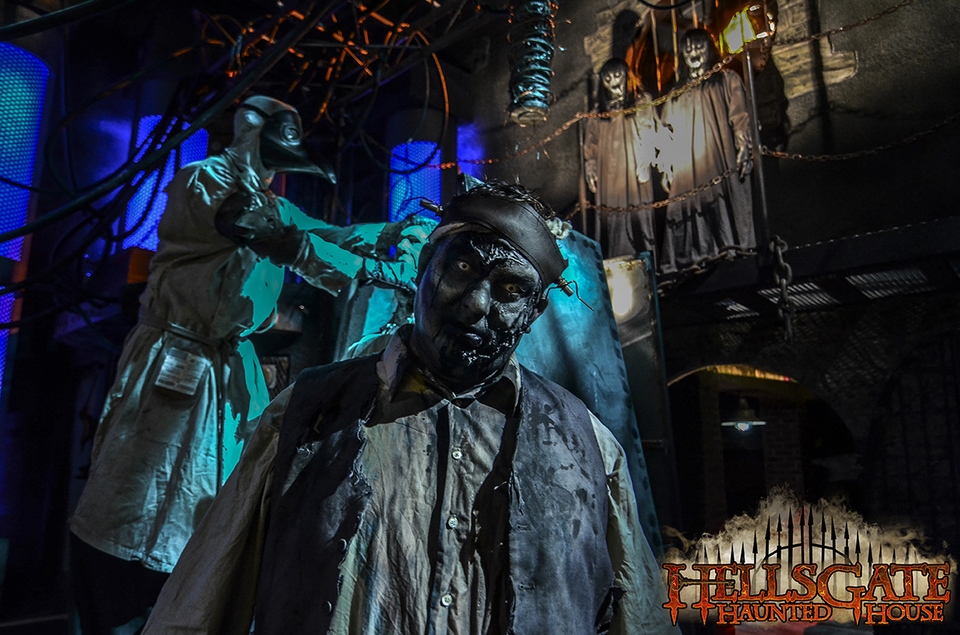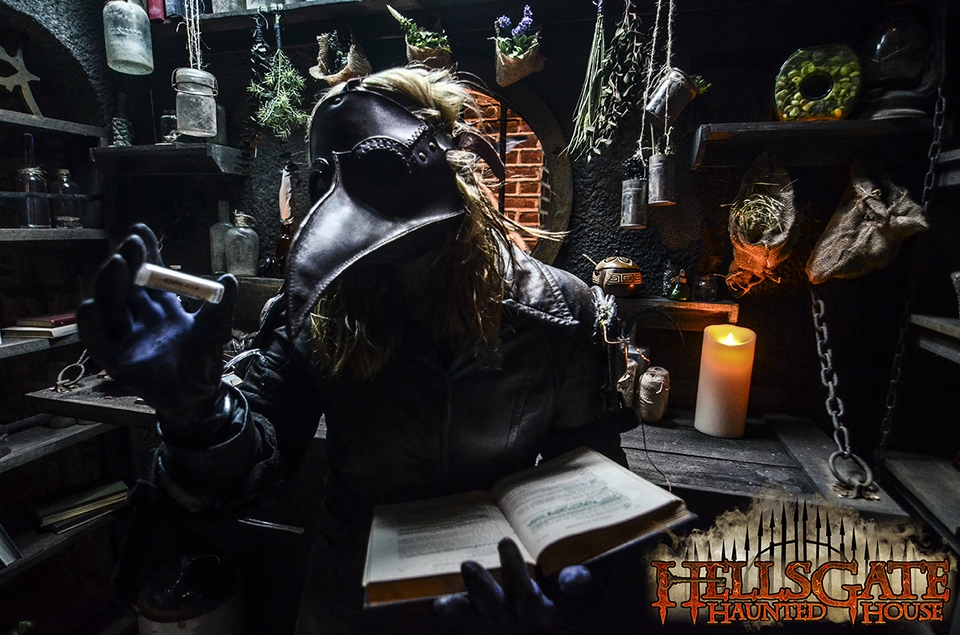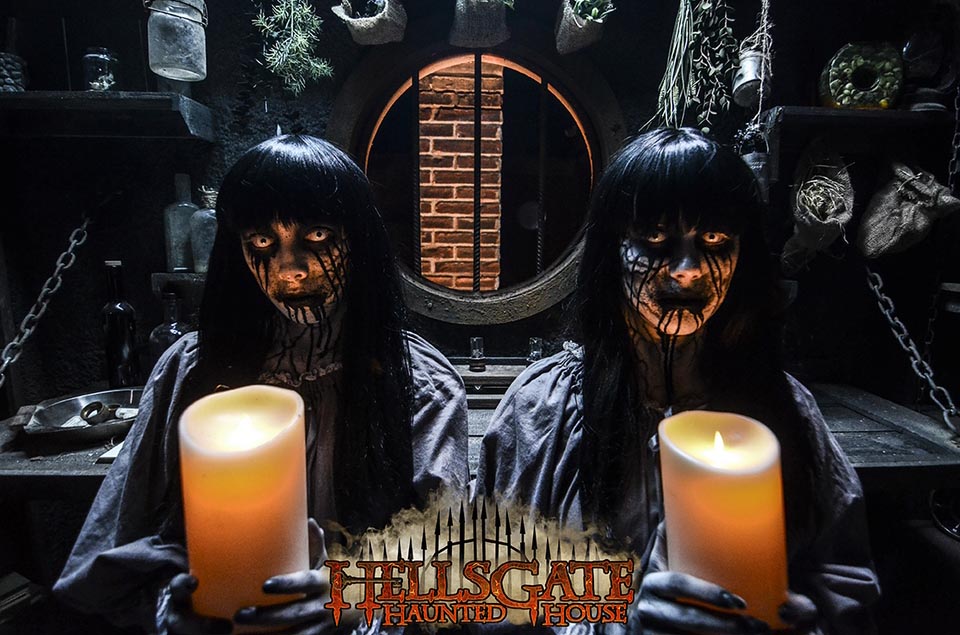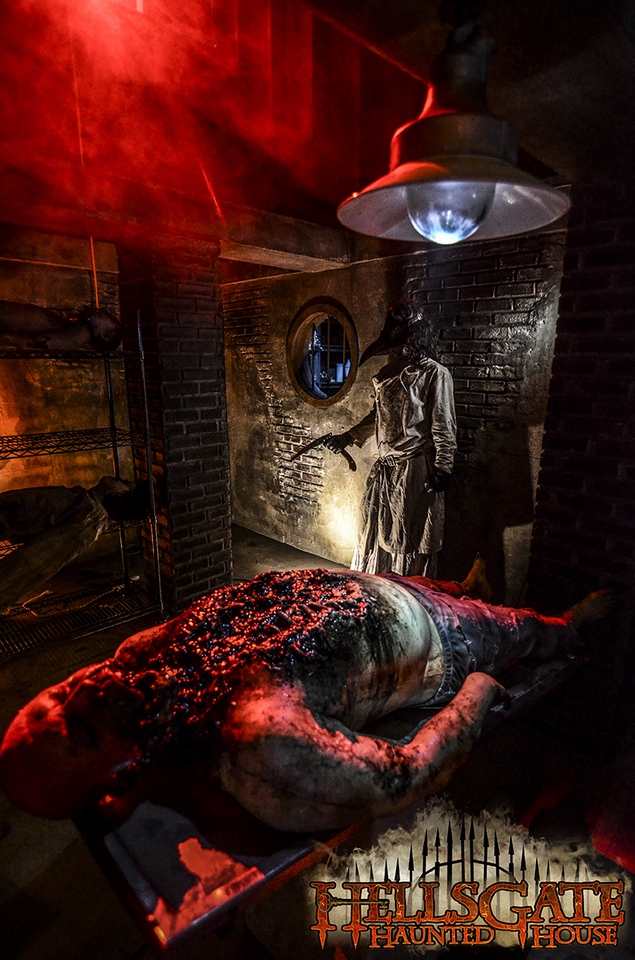 ---
---
News & Updates
Trick or Treat at HellsGate Haunted House to Benefit the Disabled Patriot Fund, This Sunday, Oct. 30
10/24/2016 :: 04:33 PM

Trick or Treat at HellsGate Haunted House to Benefit the Disabled Patriot Fund, This Sunday, Oct. 30
HellsGate Haunted House is hosting a Family Friendly "Trick or Treat" event on October 30th and all proceeds will be donated to
The Disabled Patriot Fund
.
Come join us for a Trick-or-Treat family event from 12:00 pm - 4:00 pm this Sunday, October 30th at HellsGate Haunted House. We will be turning the lights on and putting away all the monsters for this special event. Bring your whole family to trick or treat through each room of the mansion! The event will also feature Inflatables for the kids, a 50/50 Raffle for adults, costume contests, food and much, much more. This Halloween weekend, take your family to the most unique Halloween Event for Kids and help us raise money for our soldiers who have sacrificed so much.
This event is sponsored by Zombie Army Productions, HellsGate Haunted House and Legacy Events.
Get iFLY BOGO Vouchers at HellsGate Haunted House!
10/19/2016 :: 01:59 PM
The monsters of HellsGate Haunted House took a field trip to an iFLY Skydiving Center in Chicago last week, where they got to experience simulated skydiving (which is a whole lot like flying). After a long weekend of flying over the heads of HellsGate audience members in the haunted house, iFLY was a perfect place to practice and have a good time. Yes, even demons need a little fun and excitement on their day off. They had such a good time flying around, in fact, they want to share that experience with HellsGate's audience!

HellsGate is giving away "Buy One, Get One Free" vouchers for iFLY when you purchase two Speed Pass Tickets to HellsGate Haunted House. All you have to do is buy your HellsGate Speed Passes and we will give you the iFLY voucher at the HellsGate ticket booth. Haunted Houses and Indoor Sky Diving: Now THAT'S how you celebrate Rocktober!


The Restless Dead at HellsGate Haunted House
10/19/2016 :: 01:20 PM
"That is not dead which can eternal lie. And with strange aeons even death may die." - The Necronomicon
Come experience the things that refuse to die... and the things that don't know they're already dead.
---